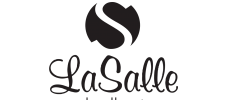 Your Review
Submit a Review

Resident Reviews
|Recommended: YesBeautiful and atmospheric — Every time I walk outside my door, the peaceful vibe of the complex makes me feel great
|Recommended: YesPricey — It is pricey but it is comfortable to be living in.
|Recommended: YesGreat Place to Start Living Off Campus — La Salle is a really beautiful place to live, regarding both the exterior and the interior of the apartments. The space is comfortable and friendly and perfect for new college students looking for their first apartment.
|Recommended: NoHas good qualities but is exorbitantly expensive. — Overall, La Salle is pretty and the apartments are nice enough. But the pricing is really expensive. Other apartments around us include utilities in the rent, some even have free wifi. Parking rates are the worst, other apartments in the area have free parking whereas La Salle is increasing parking from 100 for the year to 25 per month requiring you to commit to 6 months at least, so 3 consecutive quarters is well over 200 . Maintenance is prompt and staff is too but pricing is the downside for college students.
|Recommended: YesEnjoyable surroundings and nice apartments but very noisy — The apartments are pretty nice and rent seems pretty reasonable. The outside decor is one of my favorite parts about La Salle and the management have always been friendly to me. The biggest annoyance is the noise. It's the worst at night, when usually intoxicated people hang out in the hot tub until 2 am talking so loudly that I can hear exactly what they're saying with every window in the apartment shut. Especially during midterms finals season, when people are trying to study in their apartments, it is really distracting to hear people screaming and yelling outside until the middle of the night.
|Recommended: YesOverall a fantastic experiance — I've lived in La Salle for several months now, and overall it has been a fantastic place to live My only issues are bike parking space, which can be limited, and at one point they added something to our door to keep out the rain that made it pretty hard to open. But other than that, I'd say it's a great place
|Recommended: YesClean and beautiful apartment complex — I really like how clean and pretty the buildings are. My apartment has perfect amenities that are just right for my needs. I know that I can reach out to the staff with any questions or concerns, and I always receive a quick response
|Recommended: YesReally great place to live — This is my second year living at La Salle Apartments and I really do enjoy living here. My apartment has truly become a home and the amenities pool, study room, and outside seating area make it cozy.
|Recommended: YesLittle small, but still great — Living here is great It is a little cramped, with prices a little steeper than other apartments in the area, but I do believe there is a lot of value to living here. The location is great, close to the bus stops, and the little events the staff host are great. While some of the fixtures here required a bit of maintenance when I arrived, living here has been a pretty good experience.
|Recommended: YesClean, Attractive, Appealing — It's a great experience. The services provided are helpful, and it feels good to live here.
|Recommended: YesGood — The noise level is about what you would expect for the apartment. It is a little far from UCD, but the closer apartments are more expensive, and La Salle is right next to a shopping center.
|Recommended: YesClean and nice — It is close to grocery and restaurants, 20 minutes bike to campus. The staff are very professional and very responsive.
|Recommended: YesLa Salle Apartments is a great place to live — Living at la salle apartments is an enjoyable experience. The pool and relaxation areas are one of the best in Davis. The staff is very friendly and helpful. The community areas are always clean and well maintained. The only downside of this community is the price of washing clothes. No being able to use your own card is a downside as you will have to load money onto a card that will nearly always have money left in it. Parking in the 2018-2019 school year was challenging to find sometimes at night, but the previous year parking was not an issue. Overall, I recommend getting a unit with a few friends as they are very spacious and can be affordable with multiple people.
|Recommended: YesFine for student living — Good location next to the university. Staff is nice and good at their jobs. Not great wifi, I recommend getting your own. Very thin walls too.. so if you live with housemates, I hope you like them.