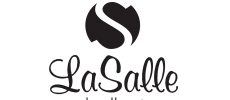 Your Review
Submit a Review

Resident Reviews
|Recommended: YesThe property is really nice You are doing a great job — It's a really nice apartment complex Its super quiet and everyone here is very friendly I love the vibes near the pool and the study areas. I love that everything is so close and convenient. I love it here
|Recommended: YesReally awesome. — It is such a fun place to live.
|Recommended: NoThe place itself is beautiful and rooms are a decent size. However, the walls are very thin and people would often go into the hot tub after allowed hours and be incredibly loud, even during finals week. It was very hard to study and sleep with the same group of people constantly yelling in the pool area. Maintenance was fairly quick and friendly, for me at least. Parking was 100 for the year, which is expensive, especially when most apartments in Davis and the apartment complex right next to La Salle Almondwood offer free parking to their residents. The rooms, while being a good enough size, were still overpriced. Amid the pandemic, the clubhouse and gyms were closed, understandably. However, we still had to pay full rent and on time and full utilities, even when some aspects of out rent was not available to us. The biggest problem I had with La Salle was the management staff, especially one person. She was cold, rude, and disinterested. Many tenants have had problems with her.
|Recommended: YesOverall nice property — It's really nice and comfy. Makes it seem like home away from home. Only bad part is how thin the wall are. You can literally hear you upstairs neighbors walking around all the time.
|Recommended: YesLa Salle is a really nice apartment complex. — La Salle's location is the best thing about living here. Close to two grocery stores, gas stations, restaurants, and campus, it's in an optimum location for driving or biking to whatever you need.
|Recommended: YesGreat location and floor plan. — It is awesome. Its the perfect distance away from campus, not too far but not too close. Good community feel.
|Recommended: YesI love living here. — La Salle Apartments are in overall very good condition, the furniture is great, rooms are spacious, I just moved in but I love living here already I've definatly been recommending them to my college friends. Staff is very friendly and understanding but could be a bit unorganized at times.
|Recommended: YesGreat Overall — The apartments are in great condition. The furniture quality is great. Appliances are slightly outdated. Rooms are spacious. Lots of storage space. Could use updated locks. Management can be unorganized.
|Recommended: YesI really like La Salle, I think this complex is great — Great service from the employees, neat amenities, and a really cute complex.
|Recommended: YesGood — It's nice.
|Recommended: YesClean, and quiet, — seems safe
|Recommended: YesIt is a very beautiful property. — Calm and nice and very relaxing
|Recommended: YesVery good — Clean and convenient
|Recommended: YesExcellent Apartment — I absolutely loved living at La Salle Apartments. The grounds are beautiful, mainteance and the office team are responsive and kind, and the unit itself is spacious, has lots of natural light, and is recently remodeled.