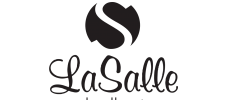 Your Review
Submit a Review

Resident Reviews
|Recommended: YesGreat Complex, Great Staff — Quiet for the most part. Super nice staff. Worth the 10min bike to campus
|Recommended: YesA lovely place to live — The property is very beautiful and well kept, especially compared to other complexes with the same rent. The staff always gets back to us and are very helpful. I love the layout of our one bedroom apartment, it's open while still having enough storage for everything. All the appliances work great, never had any problems with AC heater. It's been a great place to start out
|Recommended: YesWell-kept, nice safe area, convenient location, great staff — La Salle Apartments is a nice place to live. The facility is very well-kept and maintenance requests are normally handled in a timely manner. Also, the staff is extremely helpful and caring. The facility is for the most part quiet, and it is a comfortable place to live. I enjoy the environment and the location we are at. There are essential stores located nearby and the distance to campus is not bad. Overall, I am pretty satisfied.
|Recommended: NoGood but needs work — Overall the apartment complex is fine but the laundry system here sucks. The dryers struggle to dry clothes on even the highest setting, making 2 drying cycles necessary meaning more money spent . The machine to reload the money card has broken down on three separate occasions, has always been slow on transactions on a good day, and is the ONLY MACHINE TO RELOAD THE CARD IN THE ENTIRE COMPLEX. Therefore, if that machine goes down, NO ONE can reload their card.
|Recommended: YesGood — Good maintenance system and friendly staffs but I can hear my neighbors too well and the rent is kinda expensive.
|Recommended: YesClean, nice and great management — The walls are quite thin so noise can be an issue.
|Recommended: Yes
The best place for college students — La Salle is a wonderful place to live. The apartments are large and comfortable. The staff responds in a timely fashion. The lounge is extremely nice and accommodating for college students. I would highly suggest picking La Salle as your home.
Thank you so much Marissa for the review! Were happy to hear you love living at La Salle!
|Recommended: Yes
Great first apartment — I'm a transfer student so I wanted to find a good first apartment here in Davis, and La Salle is a great community Kaitlin in the front desk was so incredibly helpful when I had to change last minute details on my lease, and kept us up to date frequently on any changes. The apartments are very nice and spacious, and very homely with lots of light. The maintenance department fixes things very quickly and they are incredibly friendly too. We've never had a problem with noise - once in a while we can hear people talking through the walls, but generally people are very respectful and quiet. We love living here
Hey Shayna Thank you for the wonderful review !! We appreciate all your feed back and were happy to hear you enjoy living here at La Salle :)
|Recommended: YesI love La Salle — Living in La Salle is clean, beautiful, quiet, and extremely pleasant. The amenities are great and so are the people. I highly recommend it
|Recommended: Yes
Very professional — The staff is very friendly and accommodating. They are very prompt at responding, and all maintenance requests are addressed within 24 hours. The complex itself is very aesthetically pleasing, and it is an overall very nice place to live.
Thank you Sonia for the awesome review. Were happy to hear you like living at La Salle! I'll let the maintenance crew know that you appreciate the fast attention on completing work orders! Thanks again! -Kaitlin
|Recommended: Yes
Clean, Useful, Convenient, Refined — Great Live here for great amenities and convenience to campus and grocery stores. The service and staff are great and are always looking out for you.
Madison, thank you very much for review! We appreciate all feedback and are glad to hear that you are enjoying living here!
|Recommended: Yes
La Salle is great. — I enjoy living here. I feel very welcomed,the staff is friendly, and the general environment is comforting. So far I've had no issues.
Marlena, thank you so much for the kind review! We love having you as a resident! We appreciate that you took the time to write a review.
|Recommended: Yes
Overall, I think the property is great — La Salle Apartment feels like a home away from home. The staff are polite and helpful, and the community is so welcoming and loving. Highly recommend La Salle Apartments.
Thank you for the great review we really appreciate it!
|Recommended: YesExcellent Place to Live — Excellent staff maintenance. The pool club area was renovated before we arrived and was an excellent addition. The new PackCity package area is outstanding. The only negative was the construction process during the year for grounds painting etc. We liked the finished product, but since we needed to move out right when it finished we weren't able to enjoy it. But the end result looks great. Neutral comments are that often parking was annoying, and sometimes neighbors were a bit loud. But otherwise we were quite happy