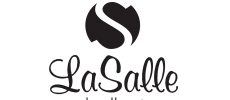 Your Review
Submit a Review

Resident Reviews
|Recommended: YesGreat deal in Davis — Pros Great service and support staff. Trash, recycling and. compost waste options. Amazon delivery lockers. Enclosed patios Cons Outside smell, possibly related to neighbor smoking or the animals. Thin walls so you can hear everything, but to be expected at a complex.
|Recommended: YesA bit overpriced but excellent staff — I have lived at the property for three years. In that time price has increased every year at a reasonable rate, however I chose to leave this year to a nearby complex due to the new unreasonable monthly costs of parking. Unlike the nearby complex's that provide shade and designated spots, La Salle's is just a regular lot with plenty of space. Charging that much per month along with the additional 100 increase on rent broke my bank when nearby complex's will provide the same space and lot for MUCH cheaper. The biggest selling point of La Salle before the price hike was the amazing amenities that are provided such as the outdoor hangout area, the office's lounge, gym, and pool. Furthermore, the maintenance staff and office management are all incredibly friendly and helpful people. There are also tons of events with free food that give apartments chances to mingle. I would strongly advise La Salle to revert back to the 100 yearly cost of parking that they had 2 years ago.
|Recommended: NoThin walls, bad wifi, and just cheaply built in my opinion. I can't quite put my finger on it, but this place is very fake boujee. I have to call maintenance at least once a week every other week or so. Kind of expensive too. Not a lot of natural light either. Live at Almondwood if you can help it.
|Recommended: YesPretty good — these apartments are great value
|Recommended: YesClean Surroundings — I would tell them it has been a great experience. All amenities of the complex are very available and easy to access. It is a great place for students to live in
|Recommended: NoOkay apartment, don't care about tenants — It's okay. They have free food sometimes, but will let you know literally as soon as it is put out and you'll probably be in class. Parking was free, but no longer and rent is increasing. There's nice and more affordable apartments in Davis. When COVID-19 happened, their message was basically I understand how scary of a time this is, so we're reducing our office hours and please pay your rent on time. Thank you.
|Recommended: YesBeautiful and atmospheric — Every time I walk outside my door, the peaceful vibe of the complex makes me feel great
|Recommended: YesPricey — It is pricey but it is comfortable to be living in.
|Recommended: YesGreat Place to Start Living Off Campus — La Salle is a really beautiful place to live, regarding both the exterior and the interior of the apartments. The space is comfortable and friendly and perfect for new college students looking for their first apartment.
|Recommended: NoHas good qualities but is exorbitantly expensive. — Overall, La Salle is pretty and the apartments are nice enough. But the pricing is really expensive. Other apartments around us include utilities in the rent, some even have free wifi. Parking rates are the worst, other apartments in the area have free parking whereas La Salle is increasing parking from 100 for the year to 25 per month requiring you to commit to 6 months at least, so 3 consecutive quarters is well over 200 . Maintenance is prompt and staff is too but pricing is the downside for college students.
|Recommended: YesEnjoyable surroundings and nice apartments but very noisy — The apartments are pretty nice and rent seems pretty reasonable. The outside decor is one of my favorite parts about La Salle and the management have always been friendly to me. The biggest annoyance is the noise. It's the worst at night, when usually intoxicated people hang out in the hot tub until 2 am talking so loudly that I can hear exactly what they're saying with every window in the apartment shut. Especially during midterms finals season, when people are trying to study in their apartments, it is really distracting to hear people screaming and yelling outside until the middle of the night.
|Recommended: YesOverall a fantastic experiance — I've lived in La Salle for several months now, and overall it has been a fantastic place to live My only issues are bike parking space, which can be limited, and at one point they added something to our door to keep out the rain that made it pretty hard to open. But other than that, I'd say it's a great place
|Recommended: YesClean and beautiful apartment complex — I really like how clean and pretty the buildings are. My apartment has perfect amenities that are just right for my needs. I know that I can reach out to the staff with any questions or concerns, and I always receive a quick response
|Recommended: YesReally great place to live — This is my second year living at La Salle Apartments and I really do enjoy living here. My apartment has truly become a home and the amenities pool, study room, and outside seating area make it cozy.