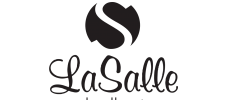 Your Review
Submit a Review

Resident Reviews
|Recommended: YesGood Apartments — It was good to live there.
|Recommended: Yes
Good overall — It's good - although the new yellow color on the door seems ridiculous. And tearing up the grass to put down concrete seems pretty eco-unfriendly...
Hey John Thank you for the review we really appreciate your input. I just wanted to let you know that were not pouring concrete everywhere. Were currently removing and adding safer bike parking areas around the property and our landscapers will be replacing the old grass areas with a drip line system that will have planter beds with plants, river rock, and bark. As for the door color that was a discussion made by the owners and something were giving a shot. Luckily its paint and its something we could always change in the future. Thank you for you review and I hope you will have a great rest of your week. -Kaitlin
|Recommended: Yes
Amazing management team and nice apartments — I lived in another apartment complex along Alvarado Ave and really did not like the apartment's management team because they didn't really seem to care about the residents. At La Salle, the managers are always incredibly sweet, asking about our cat and how everything is going as well as putting on events like the finals breakfast and food truck visits. Compared to a lot of other apartments, La Salle's maintenance team is extremely competent and prompt, usually fulfilling requests as quick as a day but no later than three to four days. Parking got noticeably tighter over the two years I lived here, but there's usually always a spot open though it may not be close to your apartment. If I wasn't graduating this year I would definitely renew with La Salle as long as I was going to be in Davis.
Thank you sooo much for those kind words! We appreciate you being a resident and we hope you will enjoy the rest of your stay with us. Best, -Kaitlin
|Recommended: Yes
It is a nice place to live. — It is nice, and quite.
Thanks Ximena for the awesome review ! -Kaitlin
|Recommended: Yes
Really nice and staff is ready to always help — The apartment complex is very nice and the majority if not all the residents are students, so when you have midterms or finals the entire complex does too so everyone is quiet and studying. The staff hold events with free food every now and then, and the staff are always willing and ready to help. Maintenance is really fast after you submit a maintenance form.
Thanks Jovani with the wonderful review!
|Recommended: Yes
Great Place — This is a great living quarters in the Northern social sphere of Davis. Please come by and check it out
Thanks Kai for the rating!!
|Recommended: YesFine — Location is alright, near a lot of markets, quiet hours is a bummer, but doesn't take away form the quality of the apartment.
|Recommended: Yes
Great place to live — LaSalle is in a good location and reasonably priced. The management has been great to work with. Very professional and courteous. They take care of maintenance issues quickly and the grounds are always kept neat.
So happy to hear that you are happy with your home. We are constantly striving to make La Salle the best it can be for all of our residents. Our residents make our community great. If at any time you have suggestions on how we can make La Salle even better we would love to hear from you. Sincerely, Team La Salle
|Recommended: YesComfortable and Convenient Spot for a UC Davis Student — In my opinion I would be happy to live in La Salle for as long as I lived in Davis. The community and staff are friendly. I love the landscaping, I like to study in the inner area where the benches and pool are. The updated study lounge is honestly impressive, I am a bit jealous that I'm moving out and won't be able to use it anymore. You have open access to a printer, coffee, and plenty of places to sit and work or study. The maintenance people will come in to fix whatever is needed usually within 1-2 days even if you post it as low priority. I lived in the 3 bedroom apartment, the master is huge in my opinion compared to other apartments I've looked at so it can almost act as two single sized rooms for those who want to share the room with just a curtain hung across the middle. Finally, the location is perfect. You have a 24 hour Safeway and CVS about a 3-5 min. walking distance away, along with other small stores. Having the option of either the J or G line to get to campus is perfect since the bus stop is almost right next to the apartment. If my roommates hadn't decided to move I'd be living here again the following year.
|Recommended: YesParallels the trifecta of Davis- has the location, community, aesthetic — I would highly recommend living here. It's an awesome location - next to 2 shopping areas living a 5 min walk from a 24-hour Safeway and CVS is such a HUGE benefit , 2 bus lines, an 8 min bike from campus, close to the greenbelt parks, the amenities are really nice especially with the recently renovated 24-hour study lounge , and the staff is super nice and helpful they offer free snacks, scantrons blue books during finals, and the lounge has free printing . I have also always found the aesthetic of the complex to be so, so nice and peaceful. The amount of trees creates a feeling of seclusion, and well, who doesn't like the color blue The only reason I am moving out this year is to try out a place closer to downtown to experience Davis nightlife as an individual of legal drinking age. To be honest, after one year of trying that, I'll probably move back here, because it's just that wonderful.
|Recommended: YesGreat college apartment — Living here is convenient and spacious.
|Recommended: Yes
BEST PLACE TO LIVE IN DAVIS — So many resources, super kind and helpful management, and an all around great place to live. Laundry machines are always available and though the gym is small, it's sufficient. The grounds are well kept, the balcony space is generous, and the floor plans are all very nice. This place rocks Wish I was staying here longer
We wish you were staying with us longer too but since it is time for you to move on we would like to wish you well in all of your future endeavors. We are very happy that we were able to provide you with a happy home while you were here at La Salle and would like to thank you for taking the time to tell us how we are doing! Residents like you help to make our community GREAT!!!! If you are ever in need of housing in Davis or one of the other communities we serve, (Oakland and Sacramento) we hope that you will think of Vaughn Management to fill those needs. If there is anything else we can do to make your experience even better, we would love to hear it. Sincerely, Amy Hansen & The Staff at LaSalle
|Recommended: YesPretty nifty place to live — The apartments are close to campus and nearby stores, so location is great. The layout of the unit is well done and easy to get around and live in. Besides the leaks in the roof which are getting seen to with speed and eagerness , there haven't been many problems. The staff is friendly, the extras are a nice touch like the workout center, pool, etc. , and the grounds are gorgeous to walk through such lovely trees . Overall, the time I've spent here has been great and it's become a second home to me.
|Recommended: YesGood place to live — The complex is close enough to campus to ride a bike to campus without it being difficult, while the bus comes often enough every hour that you don't have to ride your bike. The complex looks nice and there are three laundry rooms.