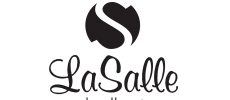 Your Review
Submit a Review

Resident Reviews
|Recommended: Yes
Very professional — The staff is very friendly and accommodating. They are very prompt at responding, and all maintenance requests are addressed within 24 hours. The complex itself is very aesthetically pleasing, and it is an overall very nice place to live.
Thank you Sonia for the awesome review. Were happy to hear you like living at La Salle! I'll let the maintenance crew know that you appreciate the fast attention on completing work orders! Thanks again! -Kaitlin
|Recommended: Yes
Clean, Useful, Convenient, Refined — Great Live here for great amenities and convenience to campus and grocery stores. The service and staff are great and are always looking out for you.
Madison, thank you very much for review! We appreciate all feedback and are glad to hear that you are enjoying living here!
|Recommended: Yes
La Salle is great. — I enjoy living here. I feel very welcomed,the staff is friendly, and the general environment is comforting. So far I've had no issues.
Marlena, thank you so much for the kind review! We love having you as a resident! We appreciate that you took the time to write a review.
|Recommended: Yes
Overall, I think the property is great — La Salle Apartment feels like a home away from home. The staff are polite and helpful, and the community is so welcoming and loving. Highly recommend La Salle Apartments.
Thank you for the great review we really appreciate it!
|Recommended: YesExcellent Place to Live — Excellent staff maintenance. The pool club area was renovated before we arrived and was an excellent addition. The new PackCity package area is outstanding. The only negative was the construction process during the year for grounds painting etc. We liked the finished product, but since we needed to move out right when it finished we weren't able to enjoy it. But the end result looks great. Neutral comments are that often parking was annoying, and sometimes neighbors were a bit loud. But otherwise we were quite happy
|Recommended: YesConstruction and more construction — Generally, I am quite happy living at La Salle. However, the constant construction over the year made it extremely unpleasant at times. Especially the deck rebuilds and the bike parking. My apartment is rather upset that the bike parking in front of our apartment 223 was removed. Though it was supposed to be an upgrade it ended up making our lives more difficult. Something ought to have been done for those who underwent deck rebuilds, in the form of a rent reduction or something of the sort. The project was supposed to take two weeks and ended up taking well over a month and a half. I am pleased with the study room, gym additions, and the frequent food that is brought in on Fridays keep that up, free nachos were the only thing that pacified me from complaining to the office about the construction . Generally a decent place to live, though the raising of the rent and mandatory renters insurance next year is bothersome.
|Recommended: YesGood Apartments — It was good to live there.
|Recommended: Yes
Good overall — It's good - although the new yellow color on the door seems ridiculous. And tearing up the grass to put down concrete seems pretty eco-unfriendly...
Hey John Thank you for the review we really appreciate your input. I just wanted to let you know that were not pouring concrete everywhere. Were currently removing and adding safer bike parking areas around the property and our landscapers will be replacing the old grass areas with a drip line system that will have planter beds with plants, river rock, and bark. As for the door color that was a discussion made by the owners and something were giving a shot. Luckily its paint and its something we could always change in the future. Thank you for you review and I hope you will have a great rest of your week. -Kaitlin
|Recommended: Yes
Amazing management team and nice apartments — I lived in another apartment complex along Alvarado Ave and really did not like the apartment's management team because they didn't really seem to care about the residents. At La Salle, the managers are always incredibly sweet, asking about our cat and how everything is going as well as putting on events like the finals breakfast and food truck visits. Compared to a lot of other apartments, La Salle's maintenance team is extremely competent and prompt, usually fulfilling requests as quick as a day but no later than three to four days. Parking got noticeably tighter over the two years I lived here, but there's usually always a spot open though it may not be close to your apartment. If I wasn't graduating this year I would definitely renew with La Salle as long as I was going to be in Davis.
Thank you sooo much for those kind words! We appreciate you being a resident and we hope you will enjoy the rest of your stay with us. Best, -Kaitlin
|Recommended: Yes
It is a nice place to live. — It is nice, and quite.
Thanks Ximena for the awesome review ! -Kaitlin
|Recommended: Yes
Really nice and staff is ready to always help — The apartment complex is very nice and the majority if not all the residents are students, so when you have midterms or finals the entire complex does too so everyone is quiet and studying. The staff hold events with free food every now and then, and the staff are always willing and ready to help. Maintenance is really fast after you submit a maintenance form.
Thanks Jovani with the wonderful review!
|Recommended: Yes
Great Place — This is a great living quarters in the Northern social sphere of Davis. Please come by and check it out
Thanks Kai for the rating!!
|Recommended: YesFine — Location is alright, near a lot of markets, quiet hours is a bummer, but doesn't take away form the quality of the apartment.
|Recommended: Yes
Great place to live — LaSalle is in a good location and reasonably priced. The management has been great to work with. Very professional and courteous. They take care of maintenance issues quickly and the grounds are always kept neat.
So happy to hear that you are happy with your home. We are constantly striving to make La Salle the best it can be for all of our residents. Our residents make our community great. If at any time you have suggestions on how we can make La Salle even better we would love to hear from you. Sincerely, Team La Salle