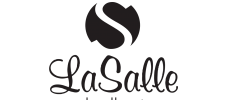 Your Review
Submit a Review

Resident Reviews
|Recommended: Yes
One of the better places to live in Davis — With staff as friendly like this, it's hard not to enjoy the environment. Nothing seems to be outdated and tenant input is valued greatly here which is absolutely undervalued in other apartments. With Buses coming through very frequently and safeway being a very short walk away, this is one of the best places to live in Davis.
Thank you so much for your review.... We are always happy to hear that our residents love their home! If you have any suggestions about making La Salle even better we are always happy to hear them.
|Recommended: YesLa Salle Review — I think it would be nice if more flowers grew around Perhaps even people who know about gardening could help plant things and take care I think my 1 bedroom apartment is overpriced considering the space My apartment was clean upon beginning of rental I'm not such a fan of the blinds, the lights on at night still let in quite a bit of light, I'd like to be able to hang curtains to darken inside for sleeping People can be loud at night during the week sometimes, even at midnight, but I told LaSalle and they forwarded my message to other tenants, curfew is asked to be followed When I email LaSalle, I do get responses back in a good timely manner, they want to help I don't think leaf blowers blowing plant debris around is getting to a finished clean point in terms of stages being had in landscape care. I don't think leaf blowers should be a means of landscape care. I really honestly don't. They are extremely loud and give off terrible fumes. I have not seen the landscape workers going around collecting what they blow. It's just being blown around. Parking is kind of tight, almost have been worried if there was a spot for my car I would love there to be more community events at LaSalle, chances to get to know my neighbors In short though, I would say that LaSalle isn't bad, but it's not amazing, it can work and one can make it work for them. I am not home a lot so it's alright. Staff cares to make it's renters feel taken care of and heard and I've really appreciated it. It seems that lately La Salle has been trying to work on things in order to make it a nicer place to live here. I'd like to see what else they do. Those AC units are loud -P
|Recommended: YesOverall great — The location of this apartment is very convenient bus stops, markets, and restaurants are close-by. Neighbors and managers were extremely nice and every room of the apartment had lots of space. Highly recommend.
|Recommended: YesWhy not La Salle — Everything here is amazing. The people are nice and everthing is clean. I recommend this place for everyone
|Recommended: YesNice inside and out — Interior is fairly new and well maintained as is the exterior. The staff are also nice and friendly.
|Recommended: YesVery peaceful, quiet, and great management! — It was a great first experience living off campus and would definitely recommend it to others.
|Recommended: YesThe staff is really nice and helpful — the apartments are really spacious and are like new
|Recommended: YesFriendly management and happy living. — Living at La Salle Apartmets is cozy, and although rent has increased, it is still a fair rate. Maintenance is very prompt and gets the job done! Thanks La Salle Apartments!
|Recommended: YesStaff is very freindly! — I like the layout of the 2 bed loft apartment
|Recommended: YesExcellent Management and Maintenance — A pleasure, apartments are older which can be problematic but management and maintenance make living there a pleasure.
|Recommended: YesLove it — love these apartments, staff is friendly.
|Recommended: YesSo glad I chose to live here. — Friendly atmosphere and staff. Apartments are roomy and well-maintained. I love how many options there are for apartments. Affordable. Management is very helpful.
|Recommended: YesGood apartment complex — The 1 bed/ 1 bath apt is OK. Maintenance personnel is quick. Never had any major problem so far.
|Recommended: YesLa Salle is a comfy and convenient place to live. — La Salle is a very nice place to live the location is great and the staff is friendly and helpful. The only drawbacks are that that there is no study lounge and walls are very thin so you can hear your neighbors.